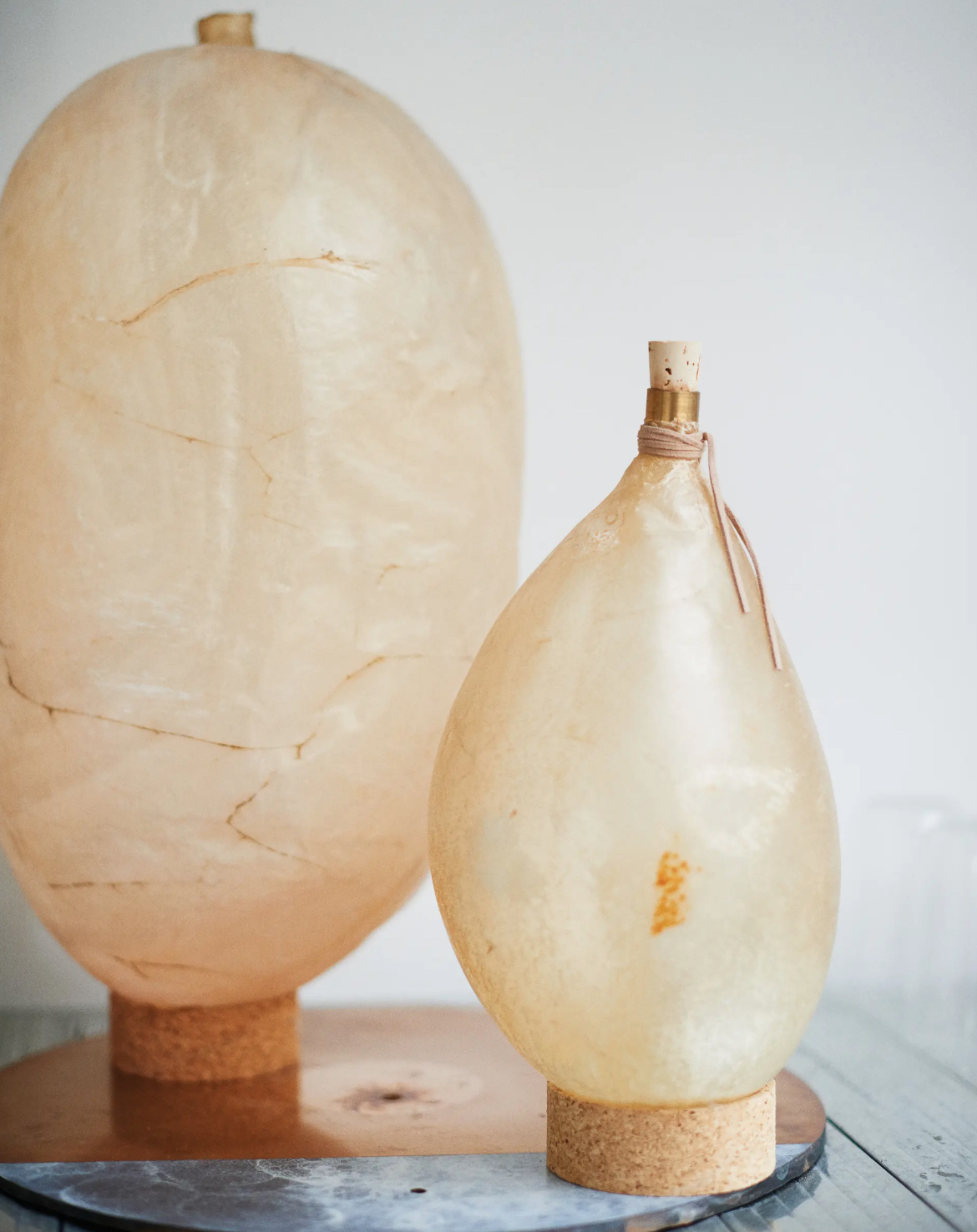 02 Mar

Formafantasma: Cambio

Studio Formafantasma are revolutionising the use of timber in a way that will make you see this age-old material in a new light.

"We want to reverse the idea that humans are the only dominant species," says Simone Farresin, co-founder with Andrea Trimarchi of the Amsterdam-based design studio Formafantasma. In particular, they are interested in trees. Whereas humans are "obsessed with the whole body", trees can loses limbs and still thrive. Then there's tree sex, which involves the intervention of insects and birds. "Within the body of a tree," says Farresin, "there is both death and aliveness."

Next month they open an exhibition at the Serpentine Sackler Gallery, Cambio, for which the Serpentine's artistic director, Hans Ulrich Obrist, invited them to provide "more a way of thinking than an exhibition of products". They have chosen to make the show about trees. It is about nothing but timber, and about everything to do with timber that you might imagine, from its molecular structure to its uses in everyday objects, to the laws and lore of forests. It takes in a genre of American portraiture that dwelt on the reflections of its sitters in their mahogany furniture, the intensity of the polish being a sign of wealth. It tells how indigenous people of the Amazonian basin use oral traditions to navigate the forest.
At first glance, Farresin's and Trimarchi's CV is typical of many aspiring design practices. Founded 10 years ago, the studio has built a reputation among design cognoscenti through exquisite objects displayed at (for example) Design Miami, a high-end fair dedicated to the rarefication of domestic objects to the point where they become valuable artistic collectibles. They have designed promotional installations for Fendi and Lexus. Their creations look like exceptionally skilled and stylish works, of a kind that sometimes adorn the world of products – a light fitting, for example, made of little more than its elegantly-looped and carefully specified power cable. A material for them is never something inert, to be bent to the designer's will. It has a life, a history, a voice. Closer acquaintance reveals Formafantasma (which roughly translates as "ghost form") to be more like alchemists, for whom all forms of knowledge of the world are ripe for inquiry. The shelves of their studio are like a latterday version of a 17th-century Wunderkammer, or cabinet of curiosities, in which objects of art and science were promiscuously mixed. In Formafantasma's version, vases made of shiny black lava cohabit with a light made of a cow's bladder, with a bell jar containing a balsa model of some kind of tower. Formafantasma's understanding of their materials is biochemical, technical, social, cultural, aesthetic, ecological, economic and geographic.
There's potential for pomposity here. Designers, as Trimarchi and Farresin put it, "produce future waste". They typically grease the process whereby the public is induced to buy things that are newer, better, faster, more stylish or desirable than those of the very recent past, which, in all probability, will then be thrown away. There is a limit to their ability to buck the system of which they are part. Formafantasma are smart enough to know this: they don't claim to save the world, "but if you are able to infuse your products with small ideas it can be brilliant, it can have an influence". Which, with wit and grace, is what their designs do.
Formafantasma: Cambio is at the Serpentine Sackler Gallery, London, from 4 March to 17 May